3B NEWS & PRODUCT SPOTLIGHT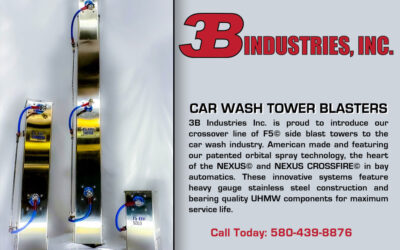 Tower Blaster: 3b Industries Inc. is proud to introduce our crossover line of F5© side blast towers to the car wash industry. American-made and...
read more
3B Industries, Inc. would love to hear from you. Contact us today for an inquiry, or project development. We are here for  you!